The folks in California have had to deal with many threats to civilization for instance; Earthquakes and Giant Wildfires. The verdict is still out on how to deal with Earthquakes, someday we may figure it all out, but let's discuss wildfires for a moment. You see, many in the Interagency Mutual Assistance leadership hierarchy believe we need a comprehensive solution.Do you want to learn more? view here
Indeed, I am too under the belief that it must be a "big picture" comprehensive solution. Not just with removing dried brush and fuel near structures, and a reality check on the fire-triangle, but also one on the awareness issues and the "crime triangle" too.Having been a glider pilot, and a long-distance bicyclist and a long-distance runner often in the mountain trails, it seems we are quite wise to study wind-flows, topography, along with employing "mind hunters" (book by John Douglas, also wrote obsession) to look at criminal intent.
Prevention should be a huge component, along with a good plan for open space, forests, taking into consideration previous seasonal rain falls, El Nino, La Nina and vegetation growth. Also afterwards, the flooding issues. It's all doable; UAVs are a great tool and technology for all these things too. Today, we use NASA satellites to find infrared hot spots, and UAVs from the air to help us map out the wildfires.With the help of all this technology, and some wise choices we can mitigate most of the real dangers, while still allowing nature her normal cycles, natural fires, lightning, etc. So, we work on prevention, awareness, weed abatement barriers, fire roads, and anti-arsonist preemption. Then we work on "Fast Response" strategies, agility of mutual assistance, removal of politics, Satellite instantaneous infrared detection, and super computer predictions.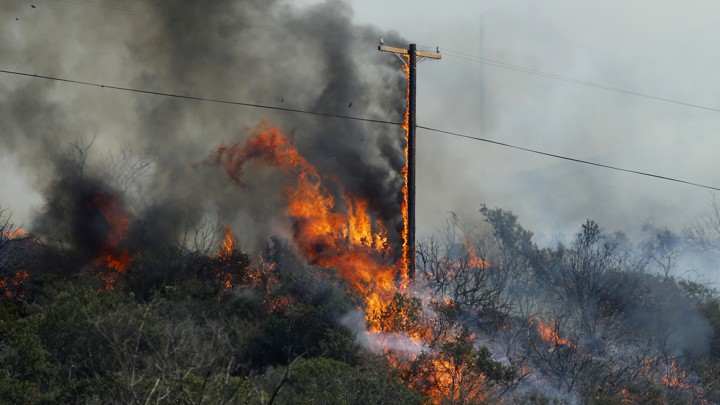 Aerial fire-fighting is not always the best component, as aircraft cannot carry much payload, and some smaller fires need to burn out old underbrush anyway for health future forests, but the air assets are indeed often the only way to get to, or knock down some components of larger fires, hard to get at locations, to save lives or property.
Although they have not in the past done as much as most people think they are capable of, they are one component that is needed. Cost is another huge issue, aircraft are expensive to own, operate, and it has always been a risky business. We must face reality, and either get better technology or consider alternative solutions. Meanwhile we need a more comprehensive strategy to fight Wildfires. Please consider all this.