Home water coolers are a common sight among households nowadays. They offer fresh clean water, hot or cold. Whatever you need at the moment you can have without opening the refrigerator, or boiling water in the kitchen. This has revolutionized how people enjoy their coffee, juices, or tea anytime they want. Even at the gym or in the workplace, a convenient place to get cold water is always a welcome addition.Advanced Pure Water Solutions has some nice tips on this.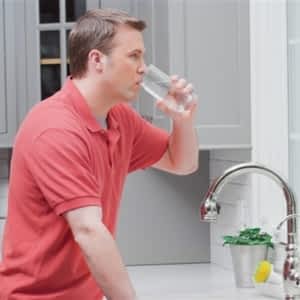 Here are some of the available types of home water coolers that you can choose from depending on you need, your space availability, and your budget:
Fixed / Wall mounted water coolers – These are the types of coolers that do not use 5-gallon plastic containers in their system. Instead they get water from the pipes and main water line at home or of the building. There is essentially less work by using this because you do not have to change the jug once it is empty. With wall mounted water coolers you can be assured of continuous water supply any time of the day. This type of cooler is usually placed in the malls or in the workplace where there are a lot of people using it. There are some things to consider though when using this type of cooler. It is not movable and has zero mobility in any way. Also, unless you have water filters installed at your home or workplace, you will probably only be getting tap water from these coolers, and not the purified water normally associated with other types of units.
Freestanding water coolers – Arguably the best water coolers for homes and offices. They offer full functionality and mobility and can be put in any available space at home or in the office. This uses 5-gallon plastic water bottles for dispensing both hot and cold water. As long you have a power outlet, you are good to go. Replacing the empty water bottle however poses a daunting task, because it is quite a heavy load when it is full. Children, ladies and elderly people will have a difficult time replacing these bottles and may end up thirsty when no one is around to refill them. Also since they are free standing, they take up space, if you do not have a big enough space this might be a problem.
Countertop water coolers – Countertop water coolers for home are the solution for those who lack space in their area. This unit can be put on any counter or table top as long as it is stable and does not move easily. Extra care should be given though so that the unit won't easily fall off, causing possible damage or injury. One thing to keep in mind is that some reviews say that this type of cooler doesn't give out cold enough water, unlike the free standing ones.
Plain water dispenser – This is the cheapest and most basic option. It functions basically as a dispenser and does not cool or heat water. This is usually used in dorm rooms and in places where people will have no need for either cold or hot water. This is also the most economical choice for people strapped for cash but who still want to enjoy the benefits of drinking purified drinking water. This device do not use electricity at all thus it is has zero electricity expense.
These are some of the best possible choices available to you. Think about where you plan to put your cooler, what budget you are working with, and what needs you have, then select the best one that addresses all of your needs. This way you can get the most enjoyment out of your new cooler without breaking the bank.